Sphinx Divers Knife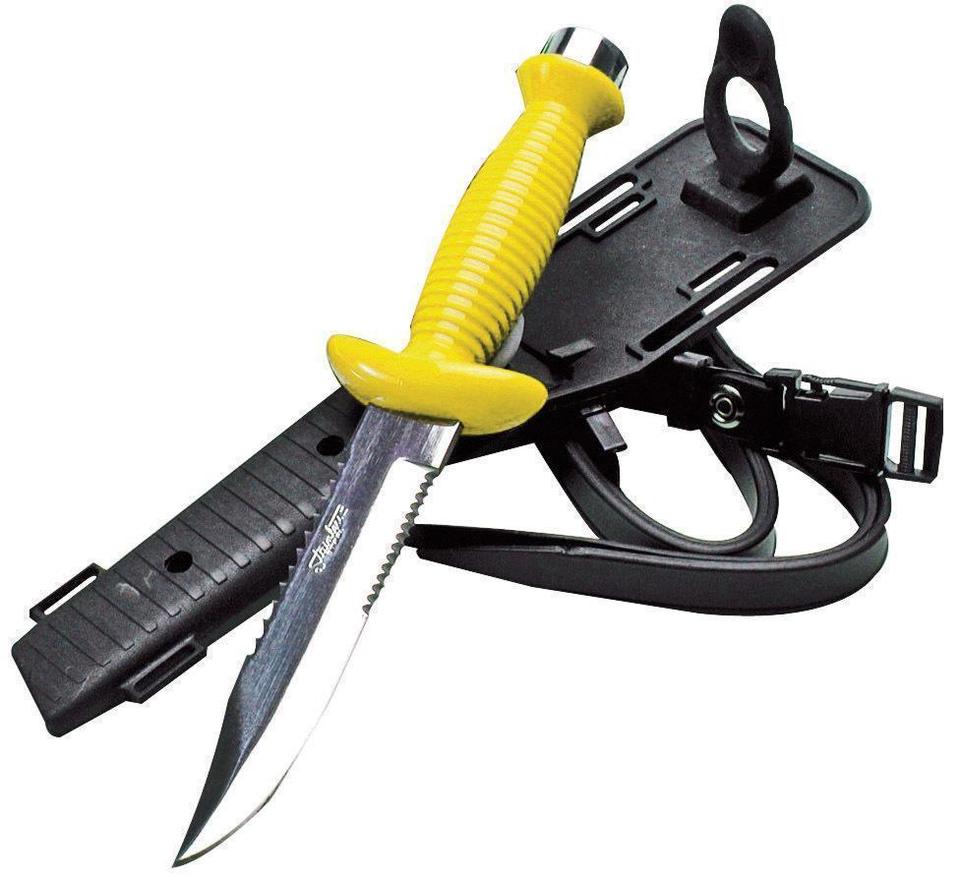 Focusing on the impressive blade, this has been crafted from 420-grade stainless steel. The blade features two saw-cut edges and two regular cutting edges, plus a Bowie tip to allow for deeper puncture.
Along with the Sphinx diving knife comes a moulded rubber sheath to store it safely. The sheath also features a rubber leg strap for convenient attachment as well as quick-release buckles for rapid removal.
Features And Specifications
420-grade stainless steel
Hand-guard
Multipurpose blade
Hammerhead handle
Thermoplastic-rubber handle
Sheath and leg strap
Benefits
Thermoplastic and rubber have been moulded together to form the handle and maximize its comfort.
Land and Sea has incorporated a hand-guard to protect against any mishaps.
In terms of quality, the 420-grade stainless steel blade possesses exactly the level of durability you expect from a diving knife.
The multipurpose blade consists of a Bowie tip, two regular cutting edges, and two saw-cut edges for a multitude of usages.
When not using the knife, store it safely using the moulded rubber sheath.
Attach the sheath to your leg using the strap and quick-release buckles to keep it close by.
The affordable Sphinx divers knife from Land and Sea is a visually striking creation brimming with features.