Scanpan Spectrum Red Knife Block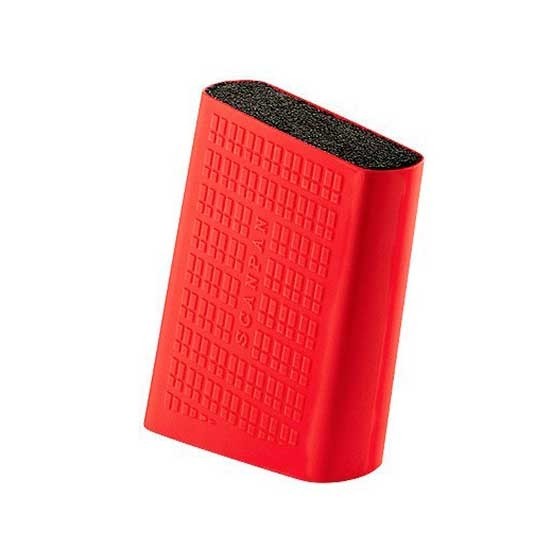 SCANPAN® has designed a fantastic colour shock in a sculptural knife block. The Spectrum Uni Knife Blocks from SCANPAN® brings fun and colours back into the kitchen. It should be as exciting to open the kitchen door as dipping the brush in a brand new pot of paint. 
The colourful spectrum (hence the knife's international name Spectrum) from the world of natural science forms the inspiration for the unique look and design, giving a fantastic and cheerful colour finish. The exterior is made of practical soft touch material that is hard wearing making the knife block indispensable universal tool in the kitchen. The internal polypropylene brush makes the block incredibly flexible and easy to clean. 
About Scanpan 
Trusted experts in the kitchen, Scanpan of Denmark pride themselves in durability and functionality. Scanpan have developed kitchen knives that offer amateurs and professionals alike effortless use with all the features, benefits and innovation you have come to expect from Scanpan.