Opinel Olive No8 Set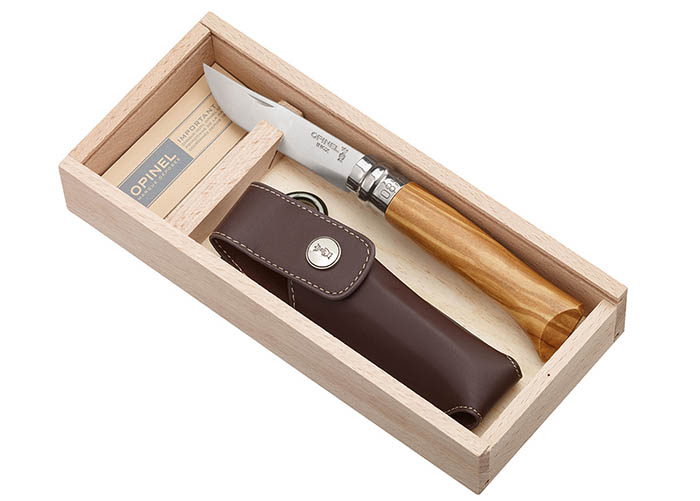 Since 1890, in a pocket, backpack, kitchen drawer or on the table, Opinel has been synonymous with a nomadic art of living, natural spirit, moments of sharing and complicity.

Utilising Sandvik 12C27 modified stainless steel. Anti-corrosive thanks to the addition of chrome and requires no special maintenance. Its carbon content of at least 0.40% gives excellent cutting edge.

Invented by Marcel Opinel in 1955, the Virobloc safety ring is fitted to all folding knives from the N° 06. Cut out of stainless steel, the Virobloc has two sections, one fixed and one sliding. In addition to locking the blade open (safety in use), it is now possible to lock the blade closed (safety in transport).

The unique grain of olive wood carries our Savoyard knife by the Mediterranean. The pencil box makes a beautiful gift by offering the knife and Alpine sheath in wooden case closed by a plexiglass cover.
Handle: Olive
Blade: Sandvik 12C27 modified stainless steel
Blade Length: 85mm