Victorinox 12pc Steak Knife & Fork Set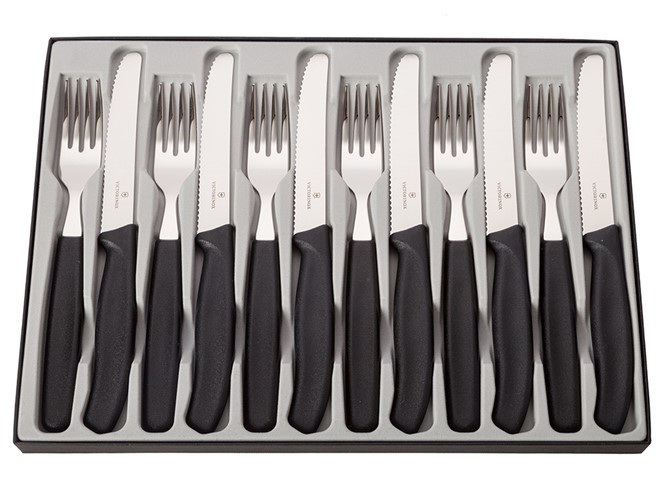 Victorinox 12 Piece Steak Knife and Fork Set - Blue
Cutting and kitchen tools of optimal design and quality can make your work easier. But because a single type of knife cannot entirely fulfill each and every requirement, we offer suitable tools for every application.
For decades star chefs and professional cooks have relied on household and trade knives from Victorinox. They rest comfortably in the hand and are dishwasher-safe. The appropriate hardness of the blade and the laser-testedcutting angle guarantee a high edge retention. We think you will appreciate the superior quality of these Swiss products and their utility in the kitchen and household.
The Victorinox-guarantee covers any defect in material or workmanship for a lifetime.
A 12 Piece Set Includes:
- 6 Pieces Serrated Steak Knife
- 6 Pieces Table Fork
Product Features:
- Constructed of stainless steel and polypropylene
- Made in Switzerland
- Dishwasher safe