Mundial Kitchen Scissors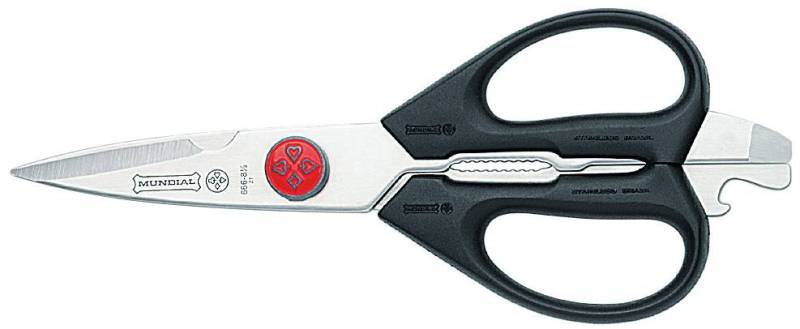 This quality shear's from Mundial will prove in value for all kinds of kitchen needs.
Apart from their solid steel construction they also feature a variety of extra tools you're sure to find handy.
The best word to describe Mundial knives is classic: classic shape / classic feel / classic construction.
The quality of the Mundial cutlery is undeniable. Like most traditional European knives these blades are hefty and rugged. At the same time, they are expertly balanced and admirably sharp. And because Mundial builds them from the ground up they are also amazingly affordable.
No matter how you cut it these knives are winners.
Were they made by anyone else they would easily sell for twice the price.