Helle Jergemester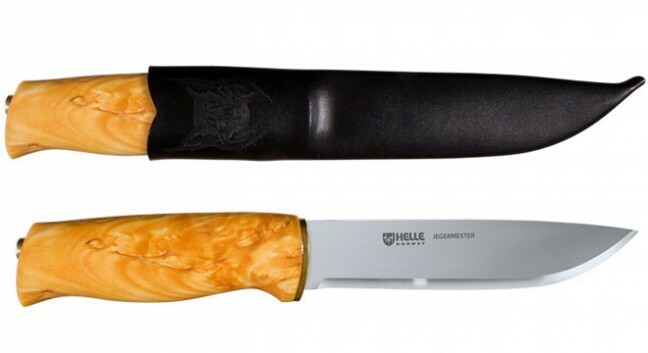 The Helle Jegermester name brings many to think of this knife as a hunter's knife. It is and at the same time it is much more than that. This is a big and well-proportioned outdoor knife well suited for any task.
The Jegermester has been around for almost 20 years and is now a well established product in the Helle range. The well-proportioned handle and fairly big blade make this a great knife around camp. A go to for many tasks form making feather sticks, making tent pegs, preparing food or during the big hunt.
The size makes this knife more suitable for medium to big hands. The handle is hand sanded to a satin finish with a shape that offers a safe grip with its countered handle. The scandi grind Sandvik 12C27 steel blade is hand sharpened to a hair popping sharp edge right out of the box.
Specifications                    Jegermester
Weight:                              140 g
Blade material:                  Sandvik 12C27, stainless steel
Blade thickness:                2,8 mm
Blade length:                     135 mm
Blade construction:           Stick tang
Handle material:                Curly birch
Handle length:                   110 mm
Sheath material:                Genuine leather
Design by:                          Helle design