Global Ship Shape Knife Block - Red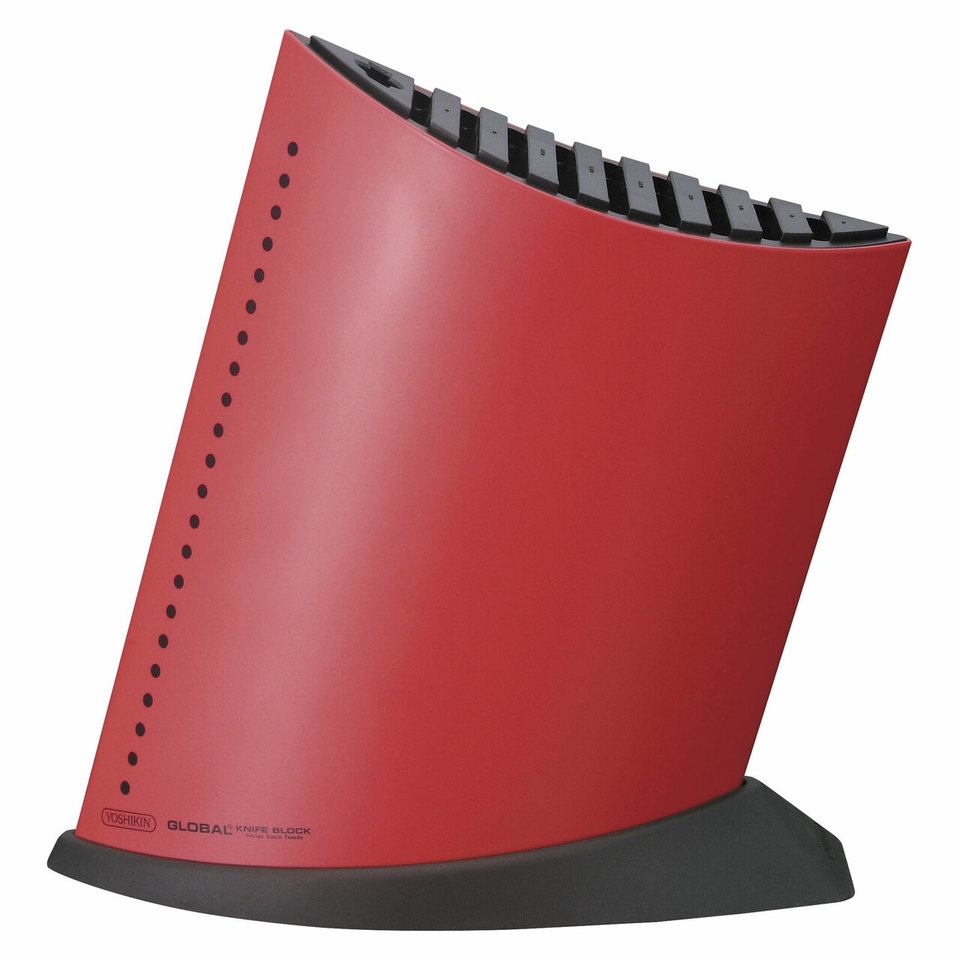 The GLOBAL® Ship Shape Universal Knife Block was designed exclusively by Komin Yamada and made to complement our extensive range of kitchen knives. Made from powder coated steel with non-slip bases, this knife block does not only look stylish, but offers a safe and easy storage solution whilst helping to protect and retain the sharpness of the knives. The Ship Shape Universal Knife Block can hold up to 9 knives and includes an additional slot for either a ceramic sharpening rod, or kitchen shears.
Specifications
Made from high quality powder coated stainless steel.
Holds knife blades up to 24cm in length.
10 slot universal knife block - Holds 9 knives and kitchen shears or sharpening steel.
Excellent for storing your valuable knives and protecting the blades edges.
Suitable for all knife brands.
Designed by Komin Yamada.