Edge Master 3 in 1 Whetstone 240/1000/3000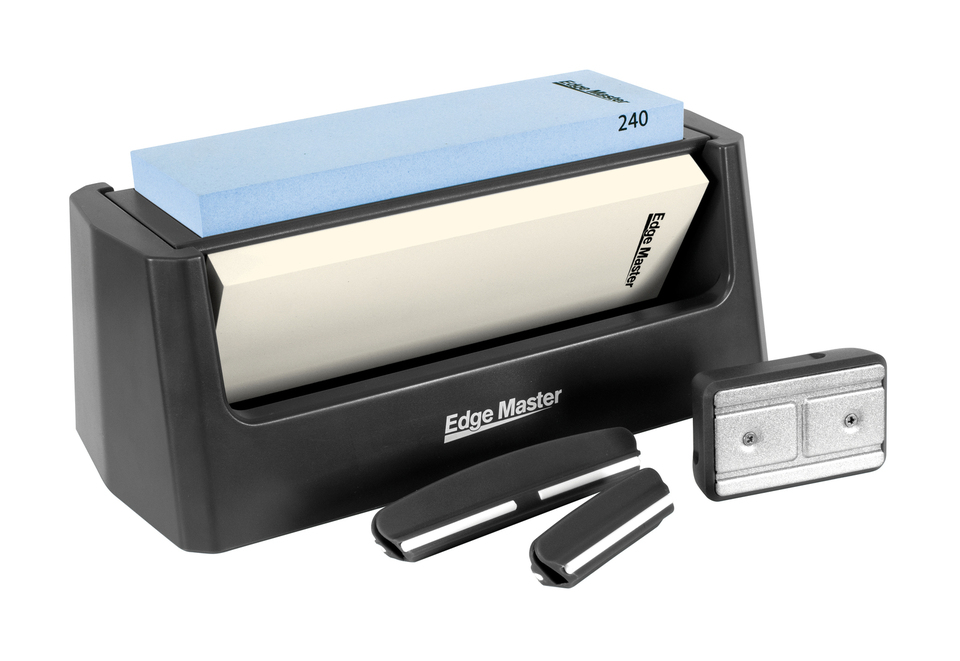 The Edge Master Professional Corundum 3 in 1 Whetstone Sharpening System is an all-in-one solution for keeping your knives razor-sharp. The system includes three corundum whetstones, each designed for a specific sharpening task, and a non-slip base for added safety and stability. The system delivers consistent and precise results and is perfect for both professional and home use.
Japanese Whetstones are known for their superior sharpening performance, not only for Japanese tools, but also on their Western equivalents. The loosely bonded abrasive grit is washed out very quickly, as it blunts during the sharpening process; this exposes new, sharp, particles that can get to work on the blade. Water stones are lubricated only with water! Soak the stone for five minutes in water and then you are set to go.
Medium Coarse 240 Grit:

 Fast metal removal rate, scratches not as visible. Finest recommended grit for dull tools and knives.

Extra Fine 1000 Grit:

 Slow sharpening rate. Edge is showing a polished looking edge. Very sharp edge better than most factory edges on good knives.

Extremely Fine 3000 Grit:

 Edge is extremely sharp. Very slow sharpening speed. Edge reflects light very well.